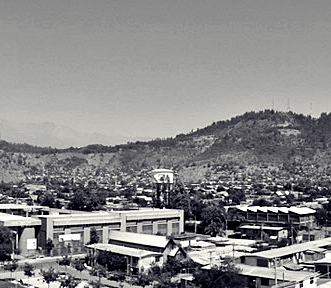 RECOLETA IS AN URBAN COMMUNE LOCATED IN THE NORTHERN PART OF THE CITY OF SANTIAGO, CHILE: ON THE NORTH BANK OF THE RIVER MAPOCHO AND BORDERED BY THE CERRO SAN CRISTÓBAL TO THE EAST. 
During the pre-Hispanic period this area was populated by the Incas and Picunches. Later in the colonial period, this sector of the nascent capital became known as La Chimba and continued to be mostly inhabited by an indigenous population.

The Municipality of Recoleta was created in 1991. To date, its population is estimated at 170,000, more than half of which are women. It is home to a large number of seniors: between 2002 and 2017 persons over the age of 64 increased from 14,700 to 19,800, while those younger than 15 years of age decreased from 33.800 to 28.500.

More than 21% of its inhabitants are migrants, mostly from countries in Latin America, such as Haiti, Peru, Colombia and Venezuela. Historically, Recoleta has received people from Palestine, Korea and other Asian communities. Almost 11% of the population in Recoleta is from Chile's first nations (mainly Mapuche, 8.4%), and a still undetermined percentage of migrants are indigenous peoples from the Americas.

According to the 2015 National Socioeconomic Characterization Survey (CASEN), almost 14% of Recoleta's population has an income below the poverty line. Taking into consideration the multidimensional poverty rate, the number is higher than 26%. Plus, more than 20% live in overcrowded homes, and 14% have trouble accessing basic services.