The Outreach and Communications Department of the Universidad Abierta de Recoleta defines and elaborates an annual program of open and free of charge activities to contribute to the transformation of individuals and communities through citizen dialogue, critical cultural productions, collaborative artistic creation, and networking with institutions in Recoleta, Chile and the world.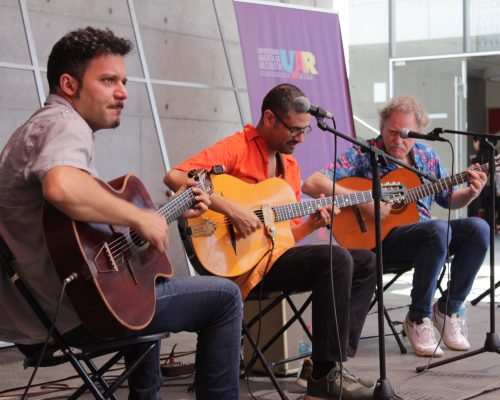 Since its creation in 2018, the UAR has developed outreach initiatives and activities designed from and for different communities and interest groups.
These activities seek to generate an impact in the public debate, stimulate dialogue from a reflective stand point and provide theoretical and practical tools to solve common problems in multiple areas of human development.
It seeks to provide access to and fosters the participation in the arts and heritage in terms of transformation and co-creation, to rescue local expressions and prevent the further invisibilization of cultural resistance.
Having its base in the local territory and the permanent construction of networks at a local, national and international level, the UAR organizes live and online activities, highlighting current issues.
All activities are organized collaboratively with the different areas of the UAR; the Municipality of Recoleta's different departments; academic institutions; social and territorial organizations and grassroots movements.